WHAT KIND OF GLOVES WILL YOU CHOOSE FOR WINTER COMMUTE?
December 27, 2022
86 Views
KimYuan
Is there still the dignity of the seasons in winter without snow?

——By Wang Kailing
Today I will bring you an issue of Kim Yuan winter gloves to share~
First of all, I recommend the first winter gloves, which are made of cowhide and 3M cotton lint design inside, which is skin-friendly and warm. The bright yellow color combination gives a warm, vibrant feeling. Double stitching increases the wear resistance and service life of the glove. This glove is available in three sizes, M, L, XL, and is widely used for outdoor work in winter, skiing and more. Wear this glove and add a splash of colour to the cold winter days!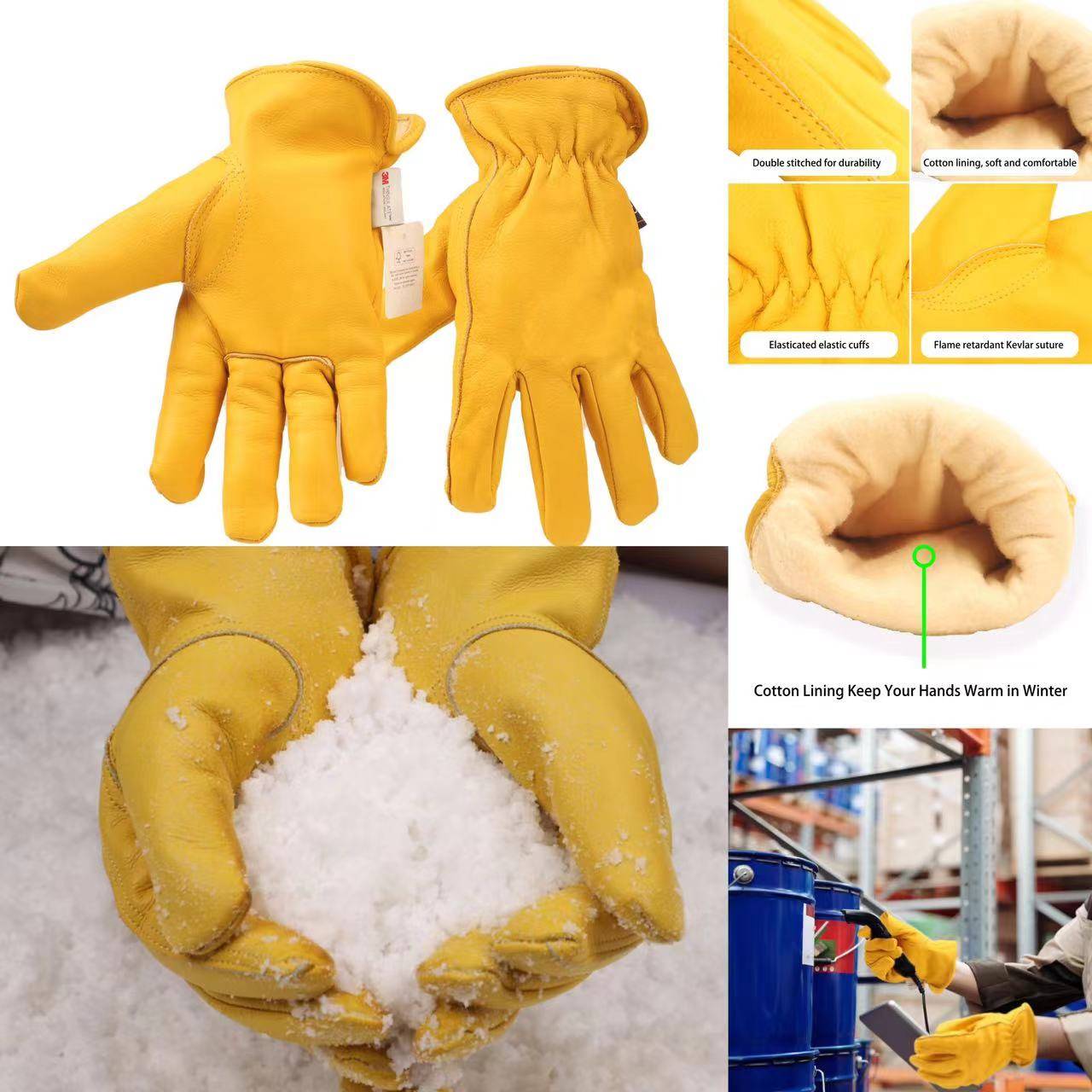 The second is one of the best-selling winter gloves in our store. In terms of raw material selection, our gloves are made of deer two-layer leather plus fleece and windproof polyester material, and the inside is made of 3M insulating cotton. Here to give you a little knowledge of 3M cotton, 3M cotton, also known as 3M thin insulation high-efficiency thermal fleece, is a product of the American 3M company, 3M cotton has strong warmth performance, is 1.5 times of down, 2 times of other thermal insulation materials, even in wet and cold weather can lock in more heat to keep warm. The material is widely used in gloves, sleeping bags and outdoor sports products. From the performance of gloves, our gloves are waterproof and windproof, but it should be noted that the palm is waterproof, and the back is not waterproof. In addition, deer skin material is lighter in weight than others, and the effect of water resistance and low temperature resistance is better. In terms of glove features, this glove has elastic wrists at the cuffs and extended windproof knit cuffs, making it flexible and not tight. The overall design of the gloves adds touch screen function, which is convenient for daily life and work, providing great convenience; With an anti-loss hook on the side of the glove, you don't have to worry about losing three or four, and the fit you need is also easy to find. From the scope of application of gloves, our gloves are suitable for daily warmth in winter, outdoor skiing and skating, cycling, running and other outdoor sports.
These gloves come in four sizes, S, M, L, XL, and can be worn by both men and women!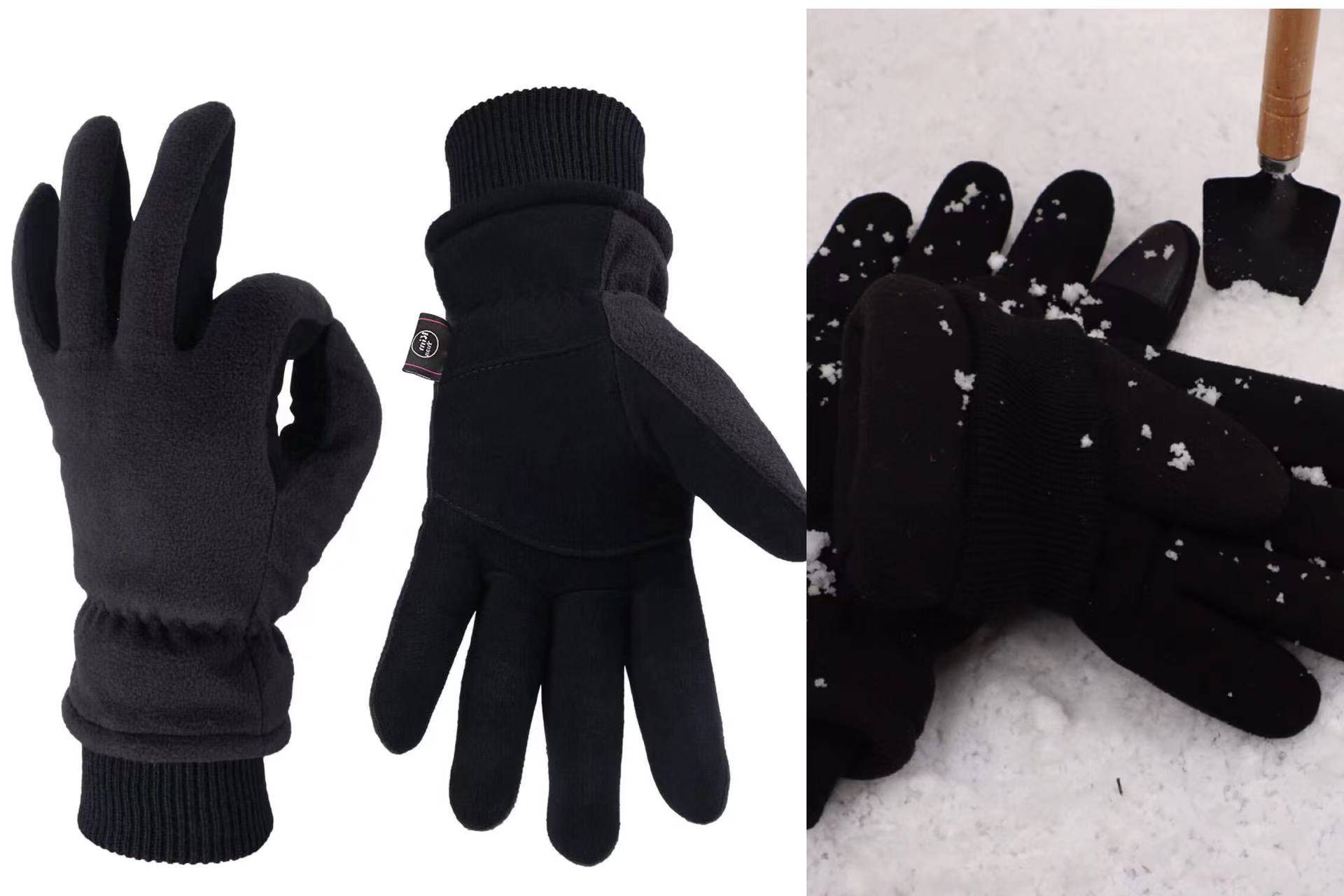 See you in the next issue!