Flank Steak with Chimichurri
August 1, 2023
46 Views
KimYuan
This chimichurri steak recipe starts with a juicy citrus marinated flank steak grilled to perfection, then sliced into strips, and served with cilantro chimichurri sauce! The cilantro chimichurri adds the perfect zippy flavor to this tender flank steak.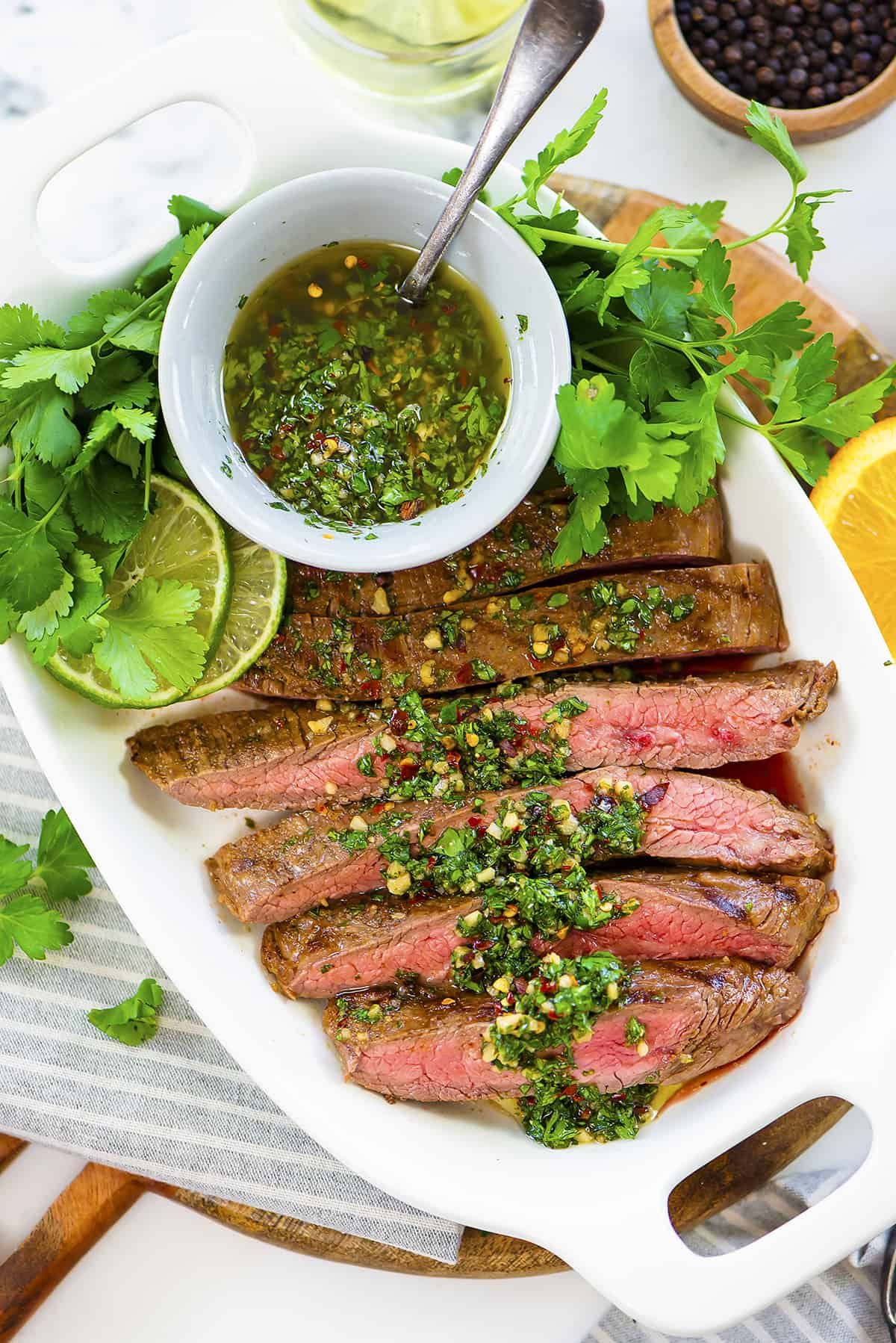 Pin this Recipe for Later
We absolutely love steak in this house, especially when it's taken a nice soak in a flavorful marinade!
This flank steak with chimichurri is so flavorful and juicy thanks to the citrus marinade that helps infuse flavor into the steak while also tenderizing it.
And the cilantro chimichurri sauce? Oh man. It's zippy and peppy and basically does a little dance on your taste buds. And besides all that, it's so simple to make and a really easy way to elevate your dinner!
We love to drizzle any extra chimichurri over our Parmesan Roasted Potatoes! It's also good on grilled chicken and pork!
This is one of those meals that you'll want to make again and again and it's perfect for impressing guests!